Silicon India ranks Provab Technosoft in TOP 25 Web Development Companies in Bangalore.

info@provab.com

Request a Quote

Project Award

US : +1.347.709.7902
IN: +91.80.40593555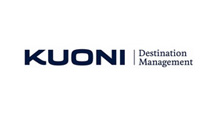 Hotel Reservation Systems is a multi-lingual, web based online reservation systems for travel management companies. This hotel reservation engine comes with B2C (Business to Customers) and B2B (Business to Business) modules to cater end clients and agents as well. The online booking systems is compatible for 23 hotel xmls including GTA, Kuoni, Hotelbeds, Tourico, Travco, Special Tours, HotelsPro, Path Finder, Miki Travels, Sun Hotels, Darina Holidays, DOTW, Asian trials and Versys. The online reservation engine (B2B, B2C, B2B2C) is a feature rich, robust and scalable web based OTA solution for leading travel companies, where in the return data from GTA, Kuoni, Hotelbeds, Tourico, Travco, Special Tours, HotelsPro, Path Finder and Versys, merged into one XML feed using our proprietary algorithm to get various sorting options from a total of over 100,000 hotels worldwide.

Essentials for Travel Agency Software System
Despite the economic recession, people travel more than ever. Regarding booking their flights and hotels, now they often use their PCs or smart-phones. Or they come to your office and you help them to book the best choices with the help of your office computer. So you need a travel agency system. Travel Agency Software...

How to set up online hotel reservation software with hotel APIs and suppliers.
The internet and the proliferation of smart-phones have transformed the way consumers reserve hotels and accommodation. This drastic change in consumer behavior has led to an up-rise in online bookings around the world and inherently meant a transformation in how travel agencies help their customers book hotel rooms.

Travel Portal Development Company (Travel Agency Software, GDS Integration, Mobile Apps) Bangalore, India.
Prospective travelers today, log on to the web before buying their suitcase. They search for airlines, hotels, transfers and sightseeing in the hundreds of travel websites out there. Travel portal development is now naturally the crux of marketing strategy and growth plan.
Development Center