VIDEO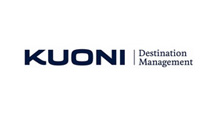 Hotelbeds accommodation & destination services is a leading receptive and B2B provider of incoming travel services to travel trade professionals worldwide. Serving over 2500 resorts across more than 80 countries, 1200 travel organizers put their trust in our local expertise to deliver high quality 'in-destination' services to more than 5 million of their clients annually
PROVAB TECHNOSOFT is a leading Hotelbeds XML / Hotelbeds API integration companies and use hotel beds xml as search engine api to develop B2B and B2C online travel booking engine for global clients.
HotelBeds XML enables Online Travel Agencies and Travel Suppliers access to HotelBeds' vast travel content via XML interface for integration into their hotel reservation system or travel website, without connecting any of HotelBeds' traditional travel booking websites.
HotelBeds API integration solution is extremely flexible and this allows you to define the information you want to be displayed, making it easy to merge data from multiple suppliers and distribute travel content & information as per your way. HotelBeds offers you to choose from partial or full XML Integration depending on your business requirements and infrastructure.
The Key Features of Online Booking Engine with HotelBeds API integration:
A powerful reservation platform.
Products available in 2.500 resorts worldwide.
Multiple currency option for sales across global geographies
Easy to use B2C/B2B interface.
Single or multi product reservations.
Multi-destination reservations.
Easy shopping basket system.
Easy online modifications and cancellations.
Rapid set up
All the functionality of hotelbeds.com integrated into your own branded website.
Modular implementation – choose the product mix that's right for your clients.
Up-sell and earn more per reservation!
Free technical support pre, during and post integration.
Your own personal XML Support Manager with guaranteed 24hr response .
Designed to meet industry standards e.g. WSDL and HTTP to provide easier connectivity.
Formal verification and certification processes – our technicians are with you at every step.
Electronic Voucher Generation
Markup Management
Transfers / sight seeing /activities
Dynamic Packaging
Comprehensive MIS based reports to take better decisions for future growth

How to set up online hotel reservation software with hotel APIs and suppliers.
The internet and the proliferation of smart-phones have transformed the way consumers reserve hotels and accommodation. This drastic change in consumer behavior has led to an up-rise in online bookings around the world and inherently meant a transformation in how travel agencies help their customers book hotel rooms.

Online Travel Startups surging with Travel Software in Nigeria, Algeria and Turkey
Travel startups are growing aggressively in Nigeria, Algeria and Turkey. Starting a travel business from home is a good idea indeed. You need only a little investment. It is low-risk too. Just that you must be very enthusiastic to offer your clients best in class travel deals.

Travel Agency Software with Dynamic Packaging growing in Turkey, Egypt and Saudi Arabia
In you are in the travel domain, you must have heard about dynamic packaging. Travel agency software with dynamic packaging are selling more than the ones, which does not have this feature. While travel volume is expanding at a dynamic pace, travelers are slowly getting bored with the traditional, readymade package holidays. Now, travel agencies...
Development Center