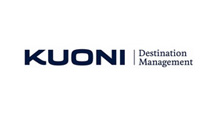 DOTW XML Integration
Destinations of the World, which is known as DOTW as well, is a leading B2B travel wholesaler. With 21 offices in 16 countries around the world with over 400 multilingual professional staff, DOTW has over 80,000 ground services in over 1,200 cities worldwide, which are accessed by over 150,000 travel agents.
Destinations of the World with its latest DOTW XML / DOTW API, offers global travel management companies to deliver end clients the inventories at best rates and facilities. PROVAB TECHNOSOFT, as a leading hotel reservation system development company, offers feature rich hotel booking engine to global clients.
Accessible round o clock
Connectivity to over 80,000 services in more than 1,200 cities worldwide
Real-time online booking confirmations at competitive wholesale rates
Up-to-date product images, descriptions, amenities, location and maps
Option to mark-up net rates and re-distribute to sub agents
Vouchers branded with agent's Logo
Multi-currency rate options
Online statement of account
Online invoicing
Detailed booking reports
XML Interface
White Label
Latest project with DOTW XML
Phuketbooknow.com is a leading hotel booking system, specializes in instant bookings for Thailand hotels and resorts. A total of six XMLs including GTA, Tourico, DTOW, Hotelbeds, HotelsPro are integrated under current scope of project.
Below are few screenshots of existing online hotel booking engine.

Travel Portal Development Company (Travel Agency Software, GDS Integration, Mobile Apps) Bangalore, India.
Prospective travelers today, log on to the web before buying their suitcase. They search for airlines, hotels, transfers and sightseeing in the hundreds of travel websites out there. Travel portal development is now naturally the crux of marketing strategy and growth plan.

Travel agencies choosing Amadeus, Galileo, Sabre GDS systems in Iran, Turkey and Egypt
The reliance on the GDS systems including Amadeus gds have increased significantly over the years. Travel agencies across the world, are more and more using global distribution systems (GDS). GDS systems are enabled to provide online travel deals and data through a single source.

Travel Ticketing Systems and Reservation Software seeing surge in India, UAE, Saudi Arabia, Turkey
Travel ticketing systems and reservation software are seeing surge in India, UAE, Saudi Arabia, Turkey. Ticketing system in travel technology means an online booking system to search and book, flights, hotels, transfers, sightseeing and holiday packages. Travel ticketing system supports immediate booking and request management
Development Center