VIDEO
PARTNERS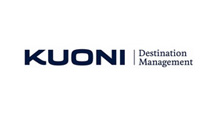 API Integration
API stands for application programming interface,commonly known as web services, which are accessed via hypertext transfer protocol (HTTP) and execute on a remote system hosting the requested services.
PROVAB TECHNOSOFT, a leading travel API integration company, is expert in implementing third party api integration, web services integration and xml integration for global travel companies. In travel domain, we provide end to end API integration solutions and build the B2C / B2B travel booking systems through the XML connectivity of GTA Travel, Hotelbeds, Hotelspro, DOTW, Travco, Tourico Holidays, Kuoni, Miki Travel including several others.
We have integrated following on various projects:
GDS Integration
Third Party Flight APIs Integration
Hotel API Integration
Payment Gateway Integration
Cruise APIIntegration
Car Booking APIsIntegration
Bus Booking APIIntegration
SMS Gateway Integration
Forex APIs Integration
Shipping APIs Integration
Google API Integration
Social Networking API Integration
Benefits of Web Services / XML / API Integration
Web Services / API integration helps in quick development and easy maintenance of the projects as end data (inventory / information) is managed at the end of API owner's end
APIs Integrationbenefits the branding & marketing related initiatives as it hides the information about the actual provider, whose system is accessed to fetch the data.
Multiple APIs can be integrated into a single web based system to bring the better inventory for the end users.
LATEST PROJECTS

Travel Portal Development Company (Travel Agency Software, GDS Integration, Mobile Apps) Bangalore, India.
Prospective travelers today, log on to the web before buying their suitcase. They search for airlines, hotels, transfers and sightseeing in the hundreds of travel websites out there. Travel portal development is now naturally the crux of marketing strategy and growth plan.

Travel agencies choosing Amadeus, Galileo, Sabre GDS systems in Iran, Turkey and Egypt
The reliance on the GDS systems including Amadeus gds have increased significantly over the years. Travel agencies across the world, are more and more using global distribution systems (GDS). GDS systems are enabled to provide online travel deals and data through a single source.

Travel Ticketing Systems and Reservation Software seeing surge in India, UAE, Saudi Arabia, Turkey
Travel ticketing systems and reservation software are seeing surge in India, UAE, Saudi Arabia, Turkey. Ticketing system in travel technology means an online booking system to search and book, flights, hotels, transfers, sightseeing and holiday packages. Travel ticketing system supports immediate booking and request management
Development Center