PARTNERS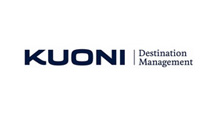 TRAVCO
Travco is a leading hotel wholesaler. It's core business focus is supplying hotel accommodation to the travel trade through B2B agent or travco xml / travco api. By cooperating with thousands of international hotels, travco is able to offer an outstanding selection of global hotel accommodation at the lowest rates. The clients can book hotels in 5 seconds through travco's advanced online hotel reservation system or sell its entire product range through its branded website via travco xml / travco api interface. The hotel reservation system can be viewed in 9 major languages and its hotel guides are also being translated, providing multilingual options for global client base.
Hoteliers
Work with hotels of all sizes and status, from leading 5-star institutions and all-inclusive resorts to independent 1-star youth hostels. To find out more about the benefits we offer our hotel partners click here.
Agents
From small independent distributors to internationally renowned tour operators, Travco have the experience and expertise to meet the needs of a diverse client base. To find out more about the benefits we offer our clients click here.
Why you should choose Travco XML
Lowest hotel rates
Travco's expert market knowledge and the personal relationships we develop with our hotel partners enables us to negotiate the best possible hotel rates for you
Comprehensive and ever expanding hotel database
Travco offers an unmatched inventory of European hotels and a great selection of global properties, with 50 new hotels added every month (Products)
Unsurpassed booking technology
Book hotels in 5 seconds through our online booking system or have our product range integrated with your own branded website via XML (Technology)
Dedicated 24/7 FIT support
You can benefit from multi-lingual reservations support at any time of day, with a dedicated member of staff for each client market (Services)
Stringent H&S policy
Thorough hotel surveys to guarantee you a product range that meets the highest industry standard for fire, health and safety
LATEST PROJECTS

Essentials for Travel Agency Software System
Despite the economic recession, people travel more than ever. Regarding booking their flights and hotels, now they often use their PCs or smart-phones. Or they come to your office and you help them to book the best choices with the help of your office computer. So you need a travel agency system. Travel Agency Software...

How to set up online hotel reservation software with hotel APIs and suppliers.
The internet and the proliferation of smart-phones have transformed the way consumers reserve hotels and accommodation. This drastic change in consumer behavior has led to an up-rise in online bookings around the world and inherently meant a transformation in how travel agencies help their customers book hotel rooms.

Travel Portal Development Company (Travel Agency Software, GDS Integration, Mobile Apps) Bangalore, India.
Prospective travelers today, log on to the web before buying their suitcase. They search for airlines, hotels, transfers and sightseeing in the hundreds of travel websites out there. Travel portal development is now naturally the crux of marketing strategy and growth plan.
Development Center