VIDEO
PARTNERS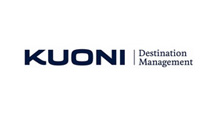 HOTELSPRO
HotelsPro is known as one of the best hotel wholesalers wordwide. Hotelspro provides online platform to travel agents for hotel bookings on its portal and also provide hotel API to get the dynamic data integrated on their web portal as well. HotelsPro.com gives 24 hour online access to the lowest hotel rates enabling travel agents and tour operators to book significantly discounted accommodation at more than 95,000 hotels in over 190 countries. Hotels Pro covers over 11,000 destinations cities across Europe, Asia, Middle East,USA & Canada. It has 2400 resort hotels and self catering apartments in popular summer and winter holiday resorts mainly around the Mediterranean and Caribbean. Hotels Pro offers 3000 activities, transfers, attraction tickets, sightseeing tours, dinner cruises, jet boat thrill rides and cycle tours.
Benefits:
Exclusively Designed for Travel Agencies
Booking system is custom designed for use of travel agencies with many features. You will be able to print your hotel vouchers with your own logo once we put your logo in your account. You will be able to view last minute deals, promotions and news on HotelsPro system.
24/7 Free System Usage without Commitment
No deposit, limit or permanent credit card is necessary to use the HotelsPro system. Membership is free of charge for travel agencies. When you need a hotel, check out our rates and availability 24/7.
Hold Reservations without Payment
You can hold your reservations until the payment deadline of that specific hotel without any payment. No cancellation or amendment fee until the cancellation deadline specific to the hotel you book.
Activities, Transfers, Sightseeing Tours, Tickets on Net Rates
You can book from thousands of activities such as sightseeing, transfers, tours, attractions & show tickets, etc. on net rates in order to provide a complete travel experience for your customers
Multiple Payment Options
We will make it convenient for you to pay, too. We will accept credit cards, money orders, Pay Pal, checks or payments through a floating deposit that is sent by bank wire transfer.
Negotiated Lowest Rates
Hotel rates have been specially negotiated with each of the hotels on the system. Travel agents can choose their own profit margin to add to the wholesale net room rates and earn their preferred marked-up margin immediately without waiting for commissions.
LATEST PROJECTS

Travel Portal Development Company (Travel Agency Software, GDS Integration, Mobile Apps) Bangalore, India.
Prospective travelers today, log on to the web before buying their suitcase. They search for airlines, hotels, transfers and sightseeing in the hundreds of travel websites out there. Travel portal development is now naturally the crux of marketing strategy and growth plan.

Travel agencies choosing Amadeus, Galileo, Sabre GDS systems in Iran, Turkey and Egypt
The reliance on the GDS systems including Amadeus gds have increased significantly over the years. Travel agencies across the world, are more and more using global distribution systems (GDS). GDS systems are enabled to provide online travel deals and data through a single source.

Travel Ticketing Systems and Reservation Software seeing surge in India, UAE, Saudi Arabia, Turkey
Travel ticketing systems and reservation software are seeing surge in India, UAE, Saudi Arabia, Turkey. Ticketing system in travel technology means an online booking system to search and book, flights, hotels, transfers, sightseeing and holiday packages. Travel ticketing system supports immediate booking and request management
Development Center