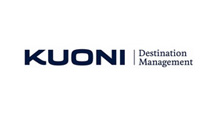 GTA XML API enables Online Travel Agencies and Travel Suppliers access to GTA's vast travel content via XML interface for integration into their travel reservation system or travel website, without connecting any of GTA's traditional travel booking websites.
GTA XML integration solution is extremely flexible and this allows you to define the information you want to be displayed, making it easy to merge data from multiple suppliers and distribute travel content & information as per your way. GTA offers you to choose from partial or full XML Integration depending on your business requirements and infrastructure. With real time availability for properties (hotels & apartments) sourced from over 30,000 suppliers in over 150 countries, this is best online booking system for travel companies worldwide.
PROVAB TECHNOSOFT is a leading GTA XML API integrator and delivers comprehensive B2B and B2C online travel booking engine for global clients.
The Key Features of Online Booking Engine with GTA API integration:
Easy to use B2C/B2B interface
GTA XML integration
Enhanced user experience for search and booking
All availabilities, information, bookings and voucher generation are done in real time and client gets the confirmation on booking instantly.
Online Booking Engine also picks up the best deals from different suppliers on a daily basis and updates the inventories accordingly.
Multiple currency option for sales across global geographies
Rapid set up
Online Payment Gateway, also multiple payment gateways to provide users options to make the payment.
Best in class rank parity module to display the rates coming from different suppliers for the same property
Three layers of password protections to define the different levels of access
Markup Management
Electronic Voucher Generation
Transfers / sight seeing /activities
Dynamic Packaging
Comprehensive MIS based reports to take better decisions for future growth

Essentials for Travel Agency Software System
Despite the economic recession, people travel more than ever. Regarding booking their flights and hotels, now they often use their PCs or smart-phones. Or they come to your office and you help them to book the best choices with the help of your office computer. So you need a travel agency system. Travel Agency Software...

How to set up online hotel reservation software with hotel APIs and suppliers.
The internet and the proliferation of smart-phones have transformed the way consumers reserve hotels and accommodation. This drastic change in consumer behavior has led to an up-rise in online bookings around the world and inherently meant a transformation in how travel agencies help their customers book hotel rooms.

Travel Portal Development Company (Travel Agency Software, GDS Integration, Mobile Apps) Bangalore, India.
Prospective travelers today, log on to the web before buying their suitcase. They search for airlines, hotels, transfers and sightseeing in the hundreds of travel websites out there. Travel portal development is now naturally the crux of marketing strategy and growth plan.
Development Center